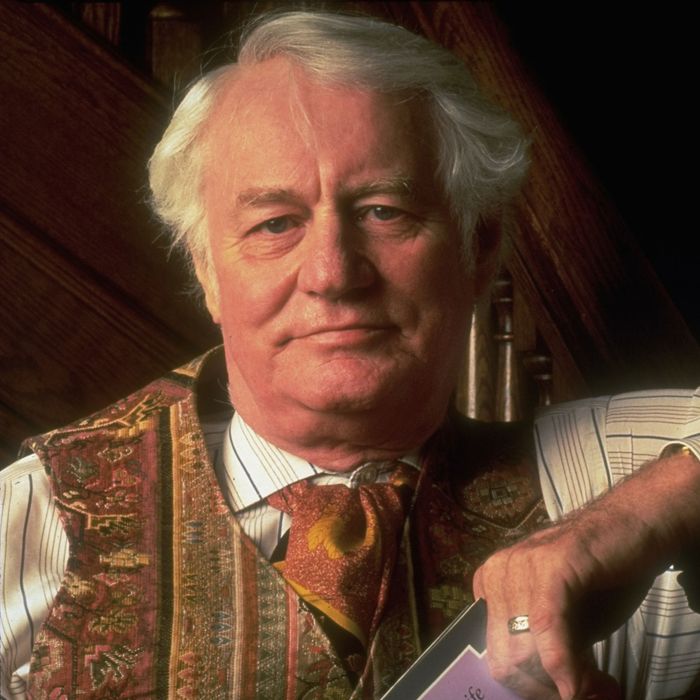 In May of 2006, I sent this email:
Hello, I have no idea if this email will find its way into Mr. Bly's lap, but it is the only email link I can find at the moment.
I was just perusing some of my early poems (I'm actually a published novelist, but dabbled, you know…) and came across a poem I wrote in honor of Robert Bly some years ago. I'd very much like to pass it on to him.
Blessings,
lisa
ODE TO ROBERT BLY
I heard him first
in a small room in Sausalito
I discovered poetry
among beaded skirts, patchouli oil and
fading peace signs,
the sound of music boiling under water
words sculpted by the dead and brought to life
by Robert Bly.
Plucking strings of a flat wooden dulcimer he tossed
threads of silk to float across the still air in the room
in front of me.
He caught the words of Rainer Maria Rilke
like a prized swordfish, iridescent and fighting
he gutted and cleaned and wrapped
and held them out to me, a dead poet's catch
and my feelings, like Rilke's
"my feeling sinks, as if standing on fishes."
I followed him his talks
always in San Francisco or close, a salty fog
shifting like phantoms in the parking lots
where he perched anew.
Spring geese lay fresh eggs and
now and then his own words took
possession of the dulcimer lyrics.
He shared his reflections
and I snatched at them,
his folk poems, anecdotes, stories
of sea mammals and beaches, particularly
that one I always read to
potential lovers, I hoped they would think me
deep and
easily moved. I am when I watch his story beneath my elbows,
The Dead Seal Near McClure's Beach
I cry
as if a child again saddened by that lullaby
of fallen babies
and cradles
and all. It's so sad the dead seal
He is so sad to find it there dead, dying,
still alive it surprises him so he feels
"as if a wall of my room had fallen away."
Geoducks grow large with priapism
through the undulating sand—now large
enough for soup and
he had all but vanished from the horizon
(The reading schedule was bare) but
he surfaced like the far-off
submarine periscope in war movies,
clanging drums and
moving men up mountains.
Wild men taking back male impulses and banging them
into shape like
so many harriers, fitting the shoe tight.
Nothing loose will do and the girls
are better off plucking the
strings of the dulcimer
lapping the loins of Neruda and Lorca
without his help as they
whisper their delight into their hands
alone.
Robert Bly, what unnamed chorus or
menagerie back up your words now?
And have I yet thanked you for
offering your arm and showing me the colors
of the flame within the fire?
—————————————————-
Two days later he wrote me back:
Dear Lisa,
Thank you so much for writing me and sending me the poem, which
brings up by itself many memories I have of reading  in California,
presenting Rilke for the first time, plucking away at my out of tune
dulcimer.  I like to remember the dead seal near McClure's Beach — I
mean the poem, not the dead seal.  You're wondering what unnamed
chorus or menagerie back up my words now.  I'm being supported by the
poetic form the Muslims developed, the ghazal.  I'm sending along a
poem, the last one in a book of poems called MY SENTENCE WAS A
THOUSAND YEARS OF JOY.
STEALING SUGAR FROM THE CASTLE

We are poor students who stay after school to study joy.
We are like those birds in the India mountains.
I am a widow whose child is her only joy.
The only thing I hold in my ant-like head
Is the builder's plan of the castle of sugar.
Just to steal one grain of sugar is a joy!
Like a bird, we fly out of darkness into the hall,
Which is lit with singing, then fly out again.
Being shut out of the warm hall is also a joy.
I am a laggard, a loafer, and an idiot.  But I love
To read about those who caught one glimpse
Of the Face, and died twenty years later in joy.
I don't mind your saying I will die soon.
Even in the sound of the word soon, I hear
The word you which begins every sentence of joy.
"You're a thief!" the judge said.  "Let's see
Your hands!"  I showed my callused hands in court.
My sentence was a thousand years of joy.
With good wishes,
Robert
RIP Master Bly. May your joyous words live on for a thousand years.